Your flowers are on their way and friends are counting down the days. Follow this Flower Fête Guide to throw the best gal party of 2019!
Here's what we'll be walking you through:
- What you need when your flowers arrive
- How to care and prep your flowers
- An effortless cocktail recipe
- A party playlist to set the vibe
- The flower how-to video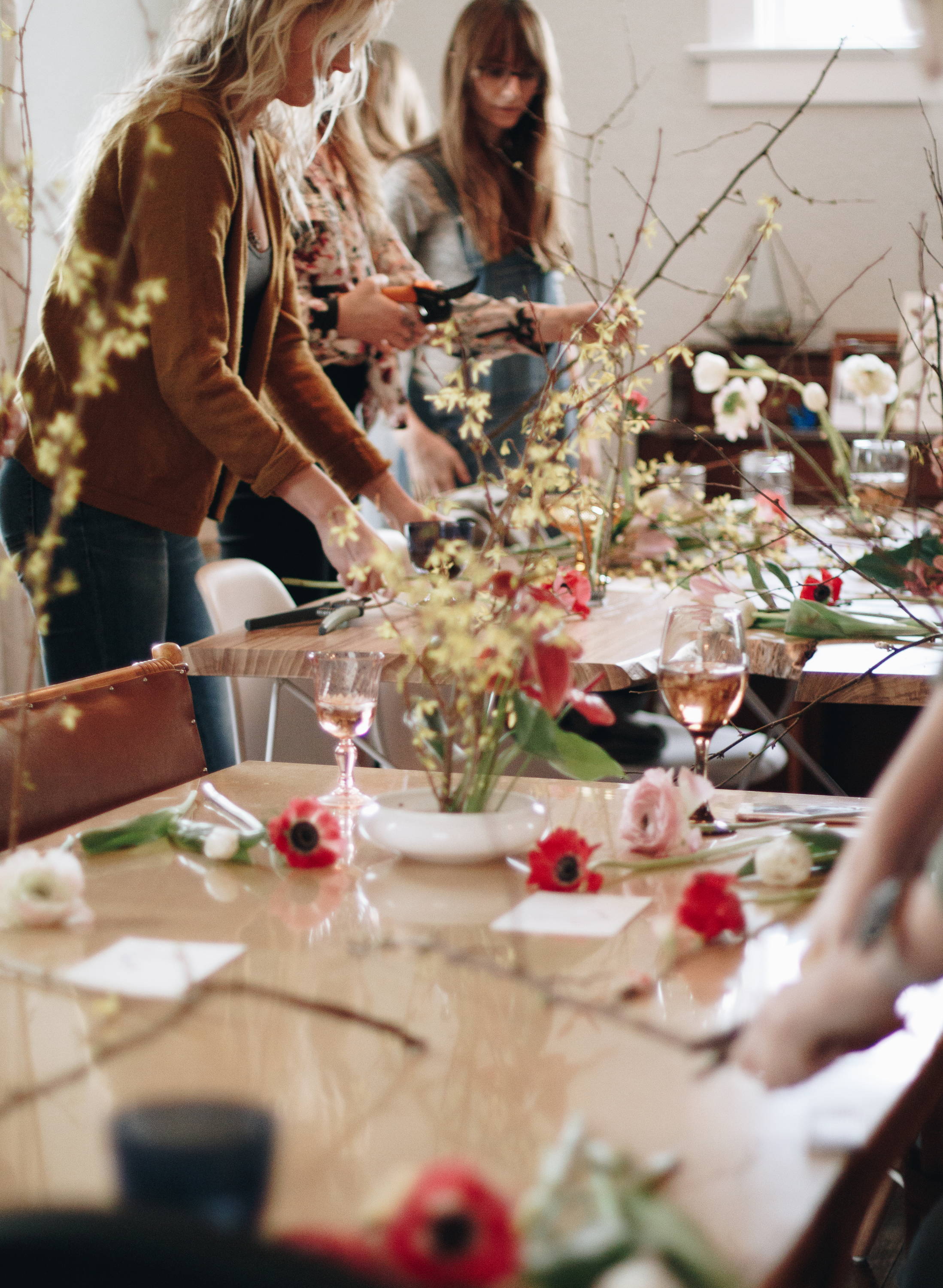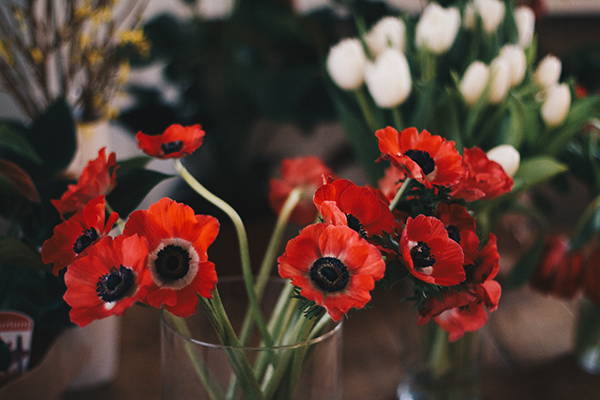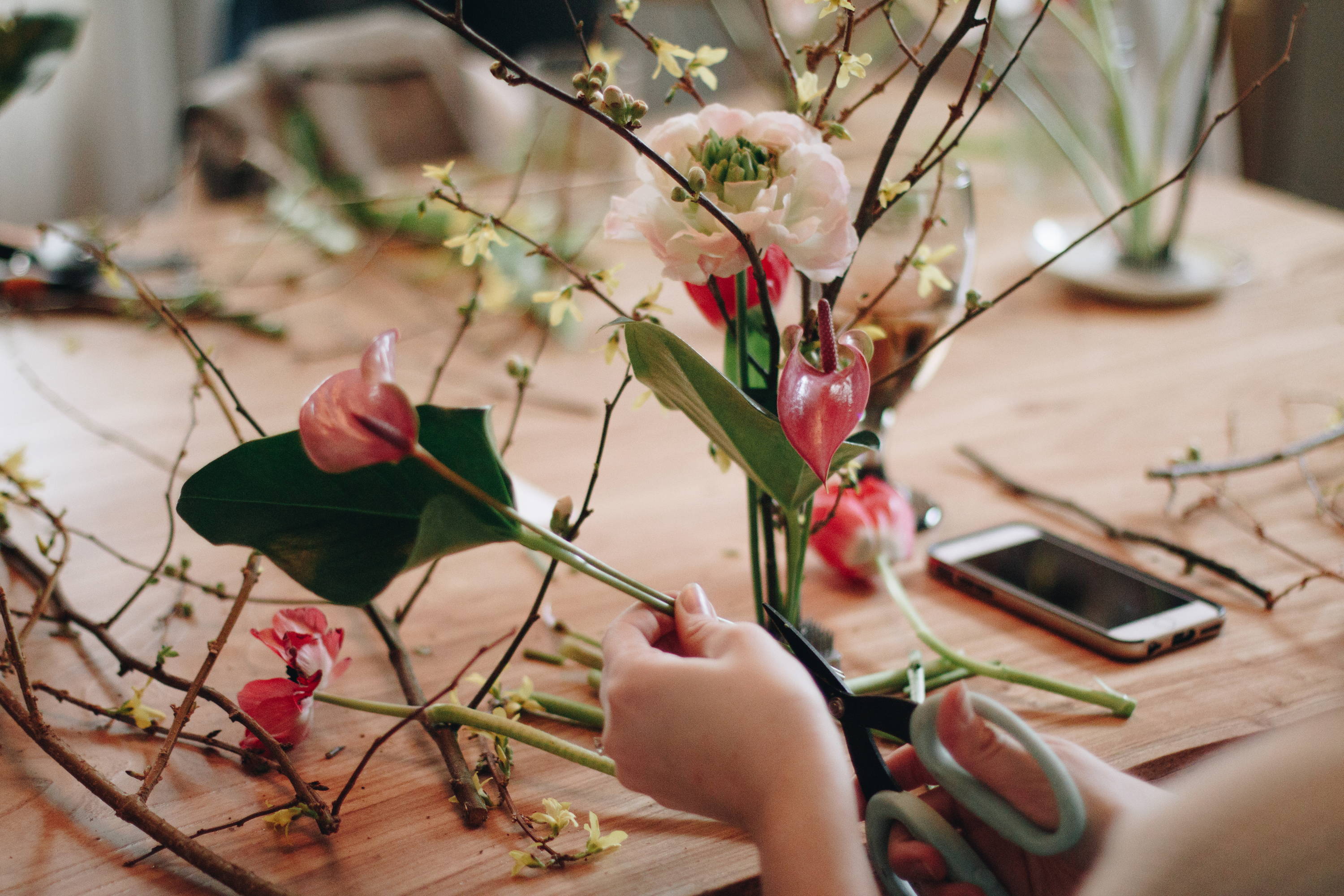 You will need a pair of your own to start prepping when your flowers arrive.

You can pick up a few extra pairs at your local gardening store. For most our arrangements a sturdy pair of scissors works great.  

Estimate 1 pair of scissors for 2 people. Ask your friends if they can bring along a pair of their own to the party.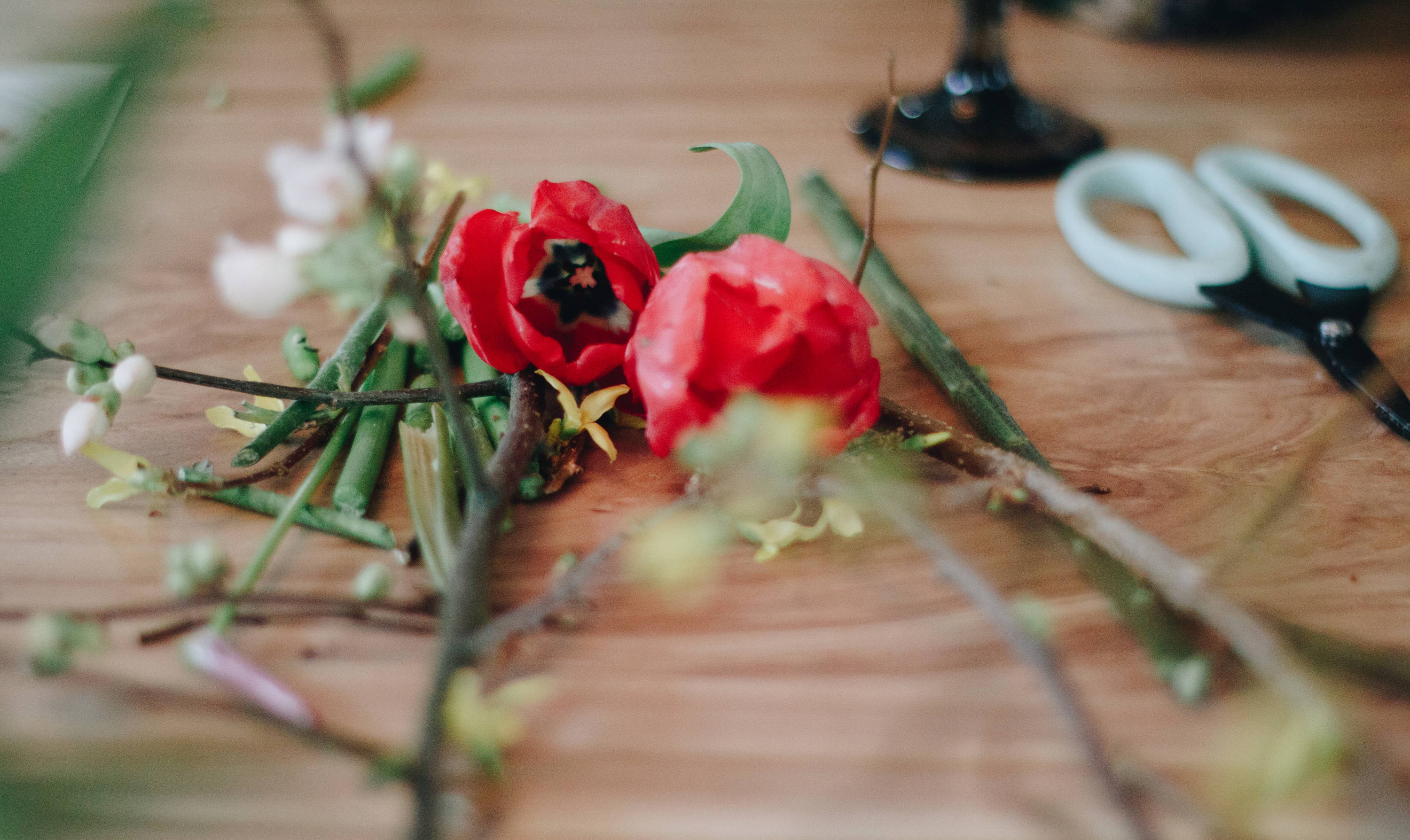 Make sure to give yourself enough time to unpack, prep and organize your flowers the day they arrive. It's important to prep them as soon as possible to keep them looking fresh and give them a chance to open up for the party.
We estimate about an hour to 2 hours to prep your flowers depending on how large your Flower Fête.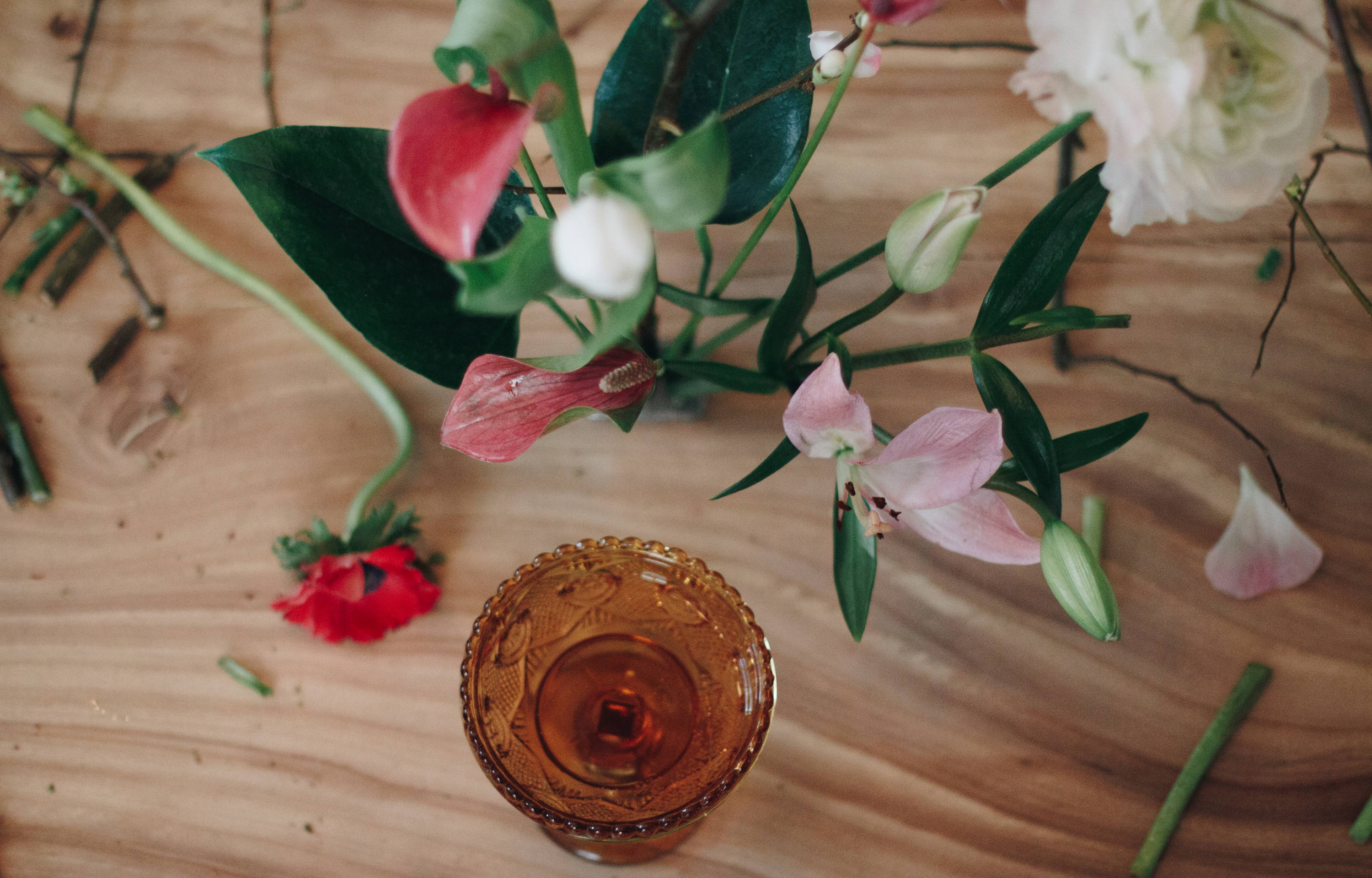 At Heroine Flowers we want to give you accessibility to flowers that might not be offered at your local grocer or ahem....Trader Joe's. We also test and source flowers that are easier to work with and handle. So you can enjoy their beauty not curse when the petals drop with the wind.
Your Flower Box will have a list of flowers and supplies for the arrangements. Reference the card in the box for additional instructions.
Along with your flowers you'll also receive a hostess gift with our favorite party details and a little something for you.
Scroll for party tips on creating space for flower making, effortless cocktails, a ready-to-groove playlist and how to access your how-to video.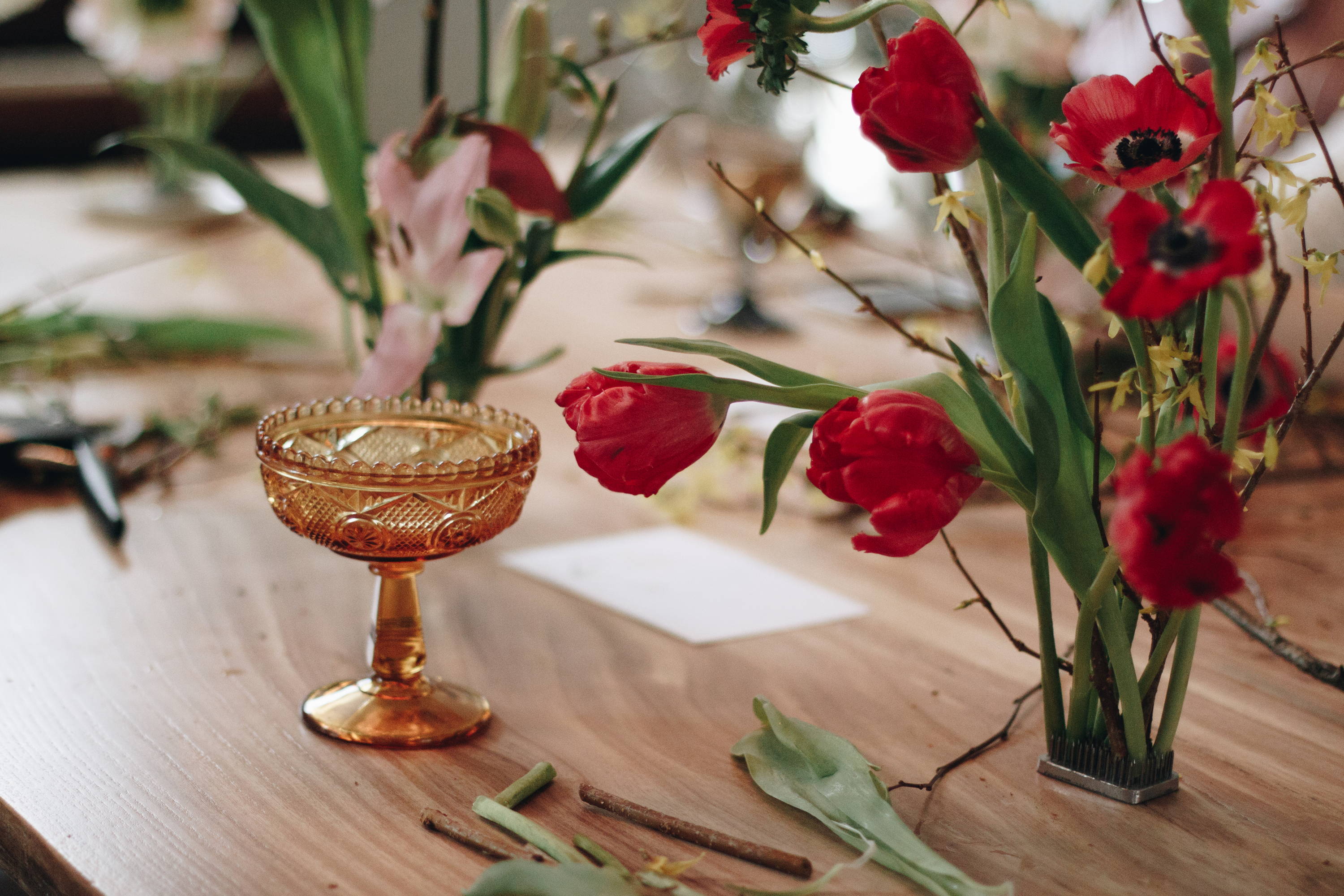 Create some space for the flower party!
Your dining room table and even coffee table works great for workspace.
Give everyone about 2 ft of room to create their magic.
We've got you covered when it comes to effortless cocktails with a touch of fancy.
All you need is the bubbly. You'll find our favorite cocktail ingredient and champagne flutes with your delivery.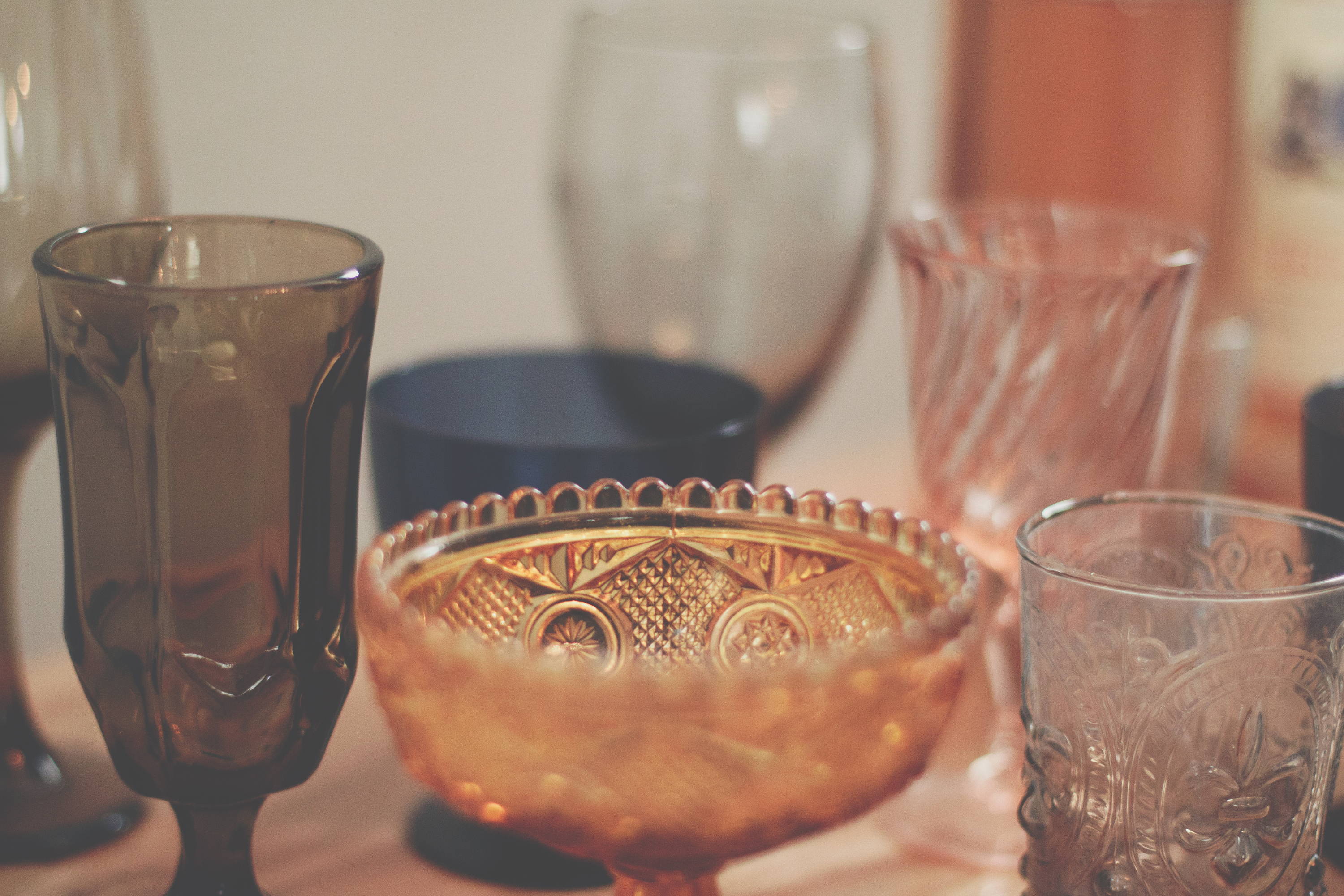 what you need
(makes 6-8 cocktails)
2 bottles of your fav Champagne, Cava or Brut
(we love Segura Viudas Brut Cava and Freixenet)
Teaspressa Luxe sugar cubes - Strawberry (included in your delivery)
Champagne flutes
(also included in your delivery)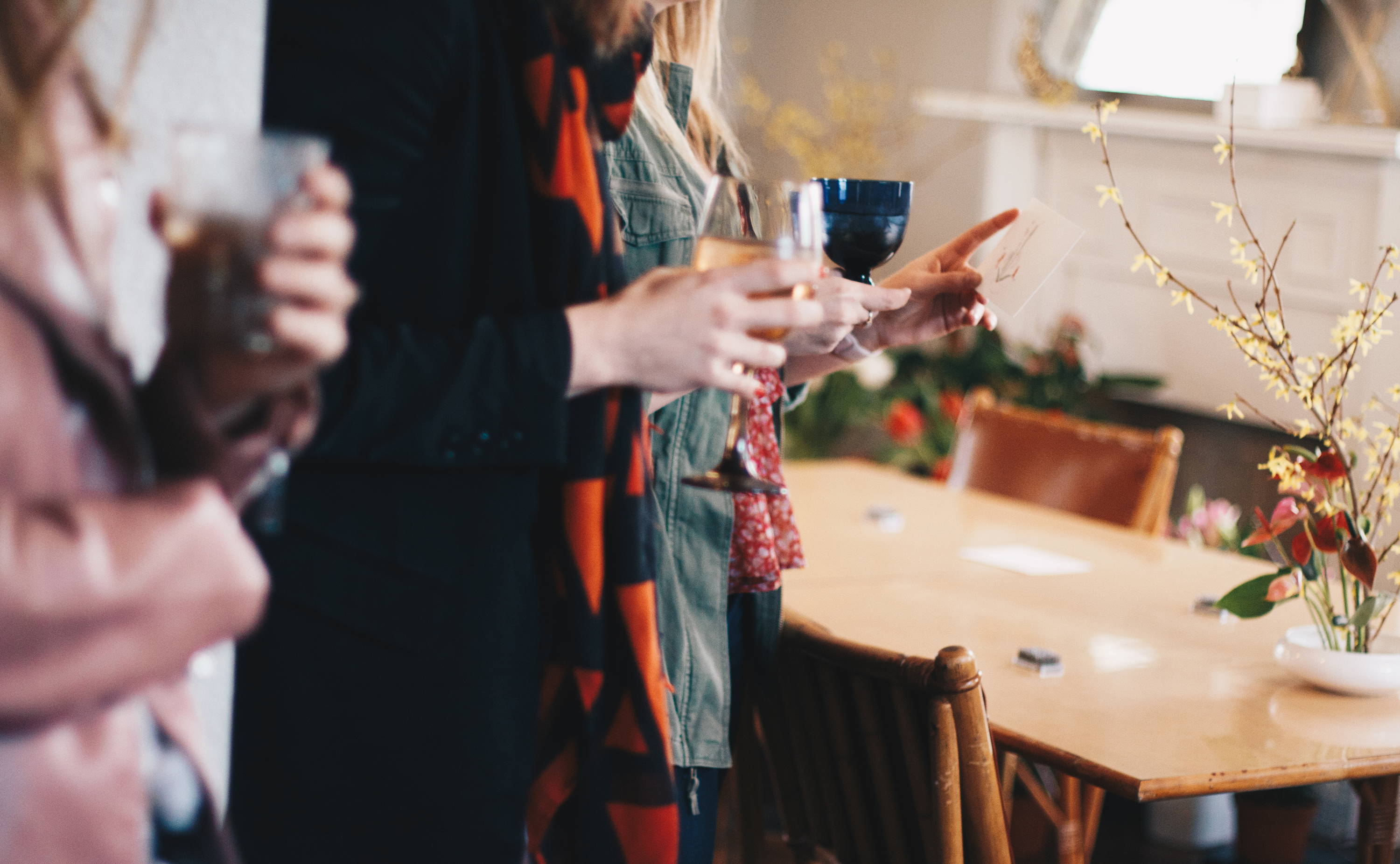 what you do
Set out your Champagne flutes from your Fête experience box.
Drop one sugar cube per flute.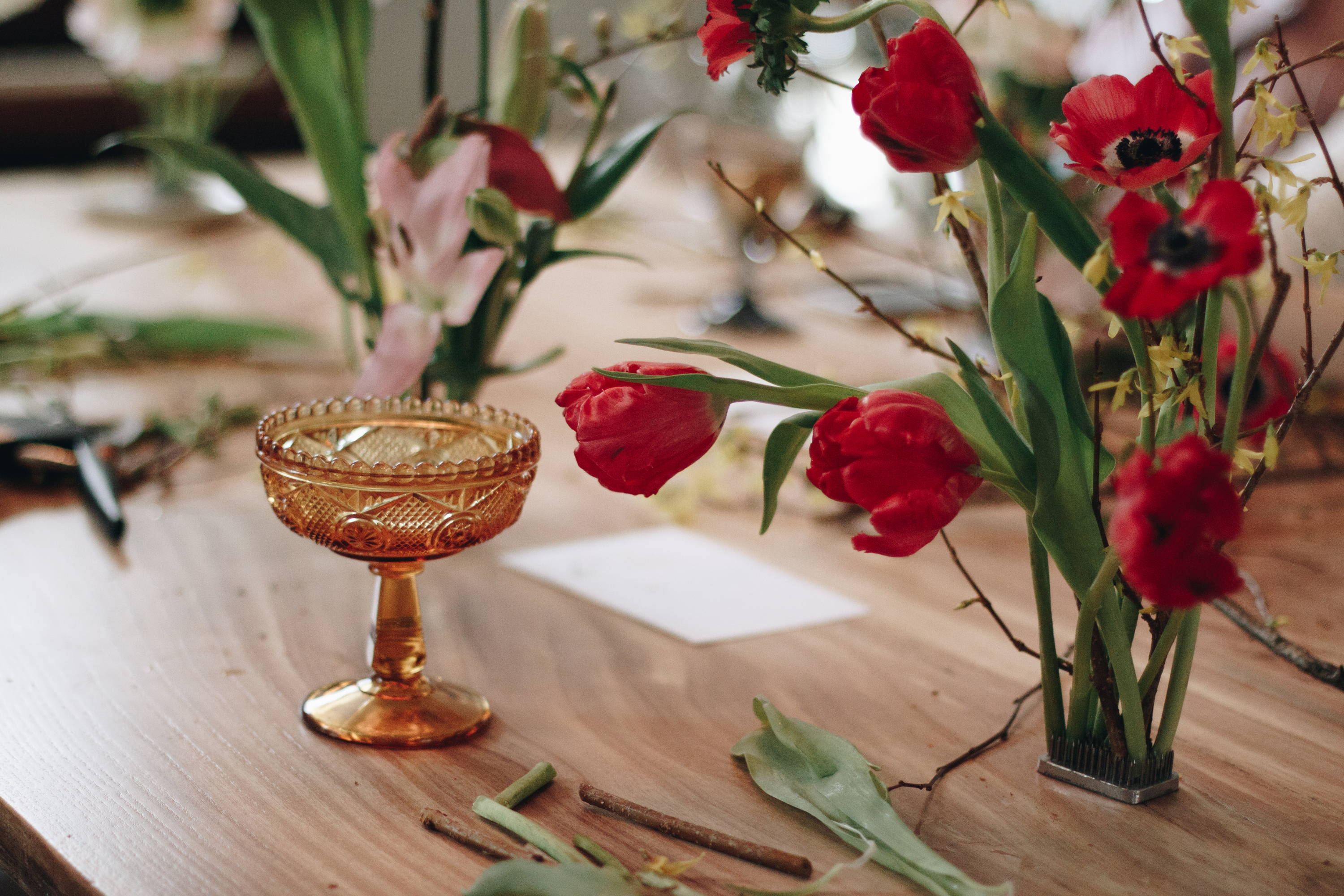 wait for it
Pop the bottle when guests arrive. topping the flutes for maximum bubbles!
Toast to you! 🥂✨
effortless + fancy. just the way we like it.
This 70s-inspired playlist takes you to Palm Springs
with groovy vibes to set the flower party mood.

We hope you love it as much as we do.

1. Open the Spotify app on your phone.
2. Go to the search bar. Click on the camera icon on the right-hand side.
3. Scan the Spotify QR code above.
4. Sync with your wireless speaker. You're set to groove.
Follow along with a how-to video that inspires and
guides the whole party.

Remember it's all about creativity over perfection and fun over intimidation.
PS. there will be champagne toasts involved.
(you won't have to make any speeches, we promise.)
have any questions or need help?
Reach out for any questions as you're throwing your fête!.
Let's chat here > hello@heroineflowers.com, Facebook Messenger and Instagram DM.